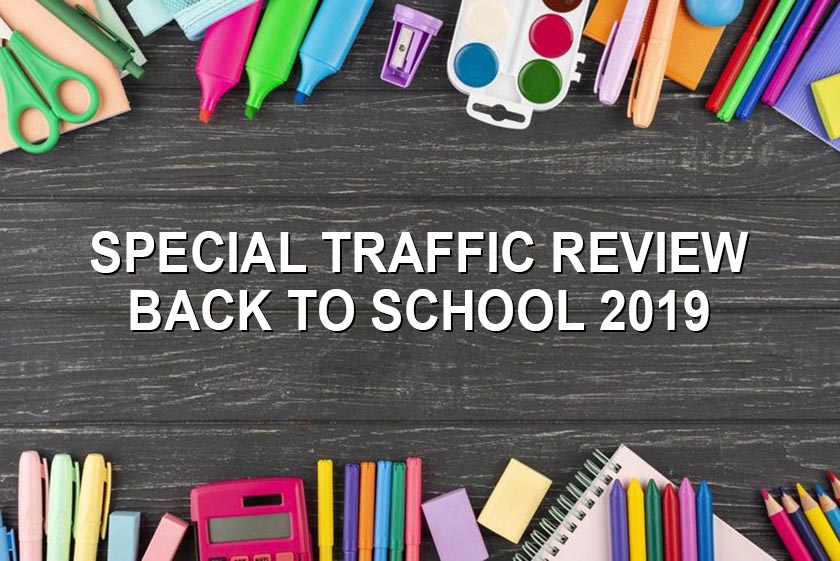 Prodco's Retail Traffic Index for Back to School 2019 reported a year-over-year increase of 0.24%. The overall results were mainly affected by the Midwest and East Regions that saw an increase in traffic of 1.05% and 3.13% respectively.
The market for back-to-school is huge, making it the second biggest time for retailers outside of the holiday season.
According to the National Center for Education Statistics (NCES), about 56.6 million students attended elementary, middle, and high schools across the US in 2019. That is about 70,000 more students than in 2018, according to the same source. Back-to-School in 2019 was supposed to be the highest enrollment ever reported for public schools in the US.
Families were expected to spend a record $691 on school supplies this year, according to the National Retail Federation estimates. That's up from $685 last year and exceeds $689 in 2012, the previous record, according to the NRF.
"Consumers are in a strong position given the nation's growing economy, and we see this reflected in what they say they will spend on back-to-class items this year," said NRF President and CEO Matthew Shay.
Prodco's Retail Traffic Index for Back to School 2019 reported a year-over-year increase of 0.84%. Despite this slight increase, it supports the slow but steady gradual economic growth in Canada. Prairies reported a year-over-year increase of 2.33%, Quebec region was the most affected negatively and reported a year-over-year decrease of -2.07%.
The Canadian economy advanced 0.9 percent on quarter in the three months to June 2019, easing from a 0.1 percent expansion in the previous period. According to Trading Economics, it was the strongest growth rate since the second quarter of 2017, as exports rose while domestic demand declined.
As per NBC, 2 drivers of growth have been contributing to revive the Canadian economy: stable income gains from a strong labour market driving consumption spending and housing. However, NBC expects to see signs of economic slow down (US-China trade war, job creation returning to more viable levels and large debt load of households).
Like in the US, where retailers adapted their marketing strategies due to the fact that back-to-school shopping is starting earlier every year, Canadian retailers need to make sure to understand when is the right time to start marketing campaigns.
Sources:
US:
CA:
Want to receive Prodco Retail Traffic Index on a weekly basis to gain more insight into the retail industry and your competitors?