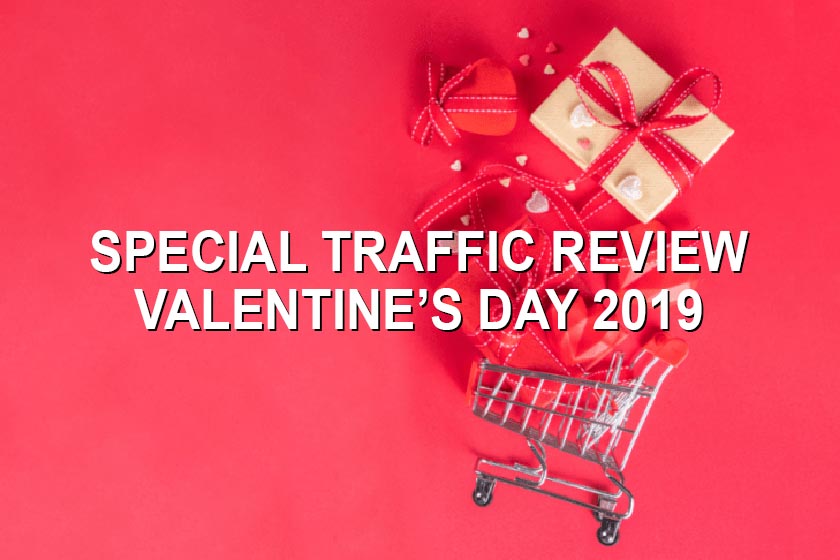 Prodco's Retail Traffic Index for Valentine's Day 2019 reported a year-over-year decrease of -1.68%. The number of people celebrating the occasion this year decreased by 4% in comparison to last year. As per the NRF release for 2019 Valentine's Day, the percentage of people celebrating may have decreased, however, total spending was expected to rise to $20.7 billion, which is an increase of 6 percent over last year's $ 19.6 billion, the rise in sales points to rising consumer confidence.
The luxury segment this year has reported a decrease year-over-year for all regions. As per Forbes latest article on Luxury, the overall luxury market is seeing a decline due to the slowdown in tourism and government laws on luxury goods imports.
In addition, the population that celebrated Valentine's Day in 2019 is at an all-time low of 51%, dethroning the historic low of 2016 which was 55%. It is estimated the 52% of people age 18 to 24 and 53% of people 25 to 34 celebrated this year. Data suggest the median income for these brackets are approximate ~$28,000/year and ~$39,000/year respectively.
Prodco's Retail Traffic Index for Valentine's Day 2019 reported a year-over-year increase of 1.82%. Prairies took the lead by reporting a double-digit increase of 14.04%. The Lifestyle and Apparel also rose by 8.51% compared to last year.
British Columbia this year saw a year-over-year decrease of -0.40%, inspired by a lower influx of tourists as opposed to last year's growth, the decrease is within expected variance as the market is stabilizing.
Lifestyle Apparel saw an astonishing increase of 22.92% in Quebec while Ontario saw a decrease of 2.91%.
Want to receive Prodco Retail Traffic Index on a weekly basis to gain more insight into the retail industry and your competitors?