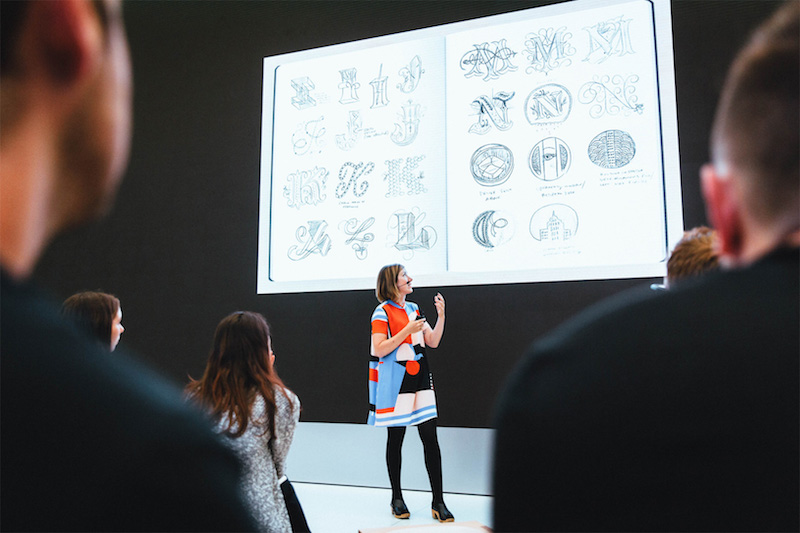 Providing experiences, creating proximity with shoppers, engaging consumers. If you are evolving in the retail industry, you're probably pretty familiar with these golden pillars. Yes, it's true that these days retailers have to push the envelope and think outside the box in order to stay relevant and keep their shoppers interested.
With its new program "Today at Apple" which launched earlier this year, Apple is bringing the meaning of community to the next level. Using an innovative way of thinking called "imagination retail", Apple's creative teams put together a way to transform the in-store experiences of 495 Apple Stores around the world from a product-based to a people-based business. According to the article in Forbes, each of these Apple brick-and-mortar stores will be transformed during the process, to create a community hub bound by technology and personal connections.
We're creating a modern-day town square, where everyone is welcome in a space where the best of Apple comes together to connect with one another, discover a new passion, or take their skill to the next level. We think it will be a fun and enlightening experience for everyone who joins.
Angela Ahrendts, Senior VP Retail, Apple
The primary goal of these new concepts will be to promote connections between people so they can experience human interaction instead of simply going in a store for a product purchase. It will also allow and create natural bridges between tech-savvy consumers, and everyday users. With Millenials' increasing purchasing power and the growing number of Baby Boomers who need and use technology but may require more assistance, "Today at Apple" will definitely bring a new sense of community to the shopping experience. It will also disable the fear of using new technologies for people who are less comfortable with certain types of innovation.
Takeaways
"Today with Apple" can definitely be seen as the real beginning of an essential retail revolution. From the products that people use, to the experience that changes people's lives, Apple used innovation in a very creative and disruptive way: to increase shoppers' perceived value of visiting brick-and-mortar' stores.
A movement such as "Today with Apple" which involves a lot of resources, including financial ones, must be primarily lead by a good knowledge of consumers. As a central principle of lead management, consumers should always be the heart of every strategic decision that will be made to generate positive growth.
Do you have an excellent knowledge of your consumers? Do you know exactly what their needs are? Having a good understanding of shopper behavior will help you and your organization innovate and imagine new ways to increase engagement, conversion rates and ultimately increase profitability.
Contact us today to learn how we can help you identify opportunities to increase customer engagement, conversion rates, and store performance.