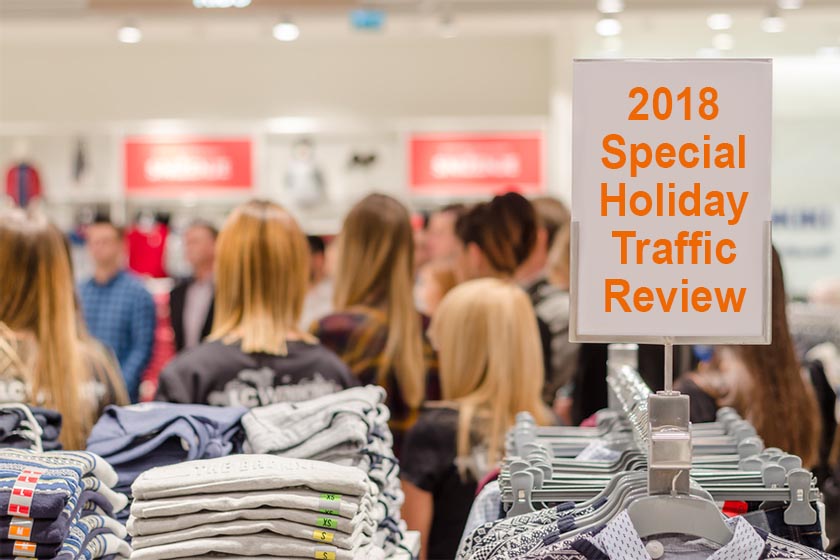 Executive Summary:
Prodco's Retail Traffic Index for Super Weekend (December 22nd to December 23rd) shows a year-over-year increase of 22.77%, affected mostly by a 61.49% increase on Super Sunday (December 23rd). This year, consumers had more time to shop, which was a major factor that contributed to this increase.
"In sales terms, this has definitely been a very strong holiday — one of the best since 1999," said Neil Saunders, managing director of research firm Global Data Retail. "Momentum in the consumer economy, confident shoppers and more discipline from retailers have all helped to boost spending."
Executive Summary:
Prodco's Retail Traffic Index for Boxing Day (Dec 26th, 2018) shows a year-over-year increase of 2.66%. The increase was mainly affected by an increase this year in lifestyle and accessories.
As Black Friday and pre-Boxing Day sales became more prevalent in Canada, Boxing Day might be losing its lustre. 27 per cent of people planned to shop on Boxing Day at brick-and-mortar stores.
Taken from RCC holiday 2018 survey, a large majority of Canadians (87 per cent) believe it's important to support Canadian retailers during the holiday season.
More than a third of Canadians also said it's more important to buy Canadian this year than it was last year.
Diane Brisebois, RCC president and CEO, said negotiations for the United States Mexico Canada Agreement (USMCA) seem "to have stirred national pride."


If you would like to receive Prodco's Retail Traffic Index Report on a weekly basis, please click here.
Want to receive Prodco Retail Traffic Index on a weekly basis to gain more insight into the retail industry and your competitors?